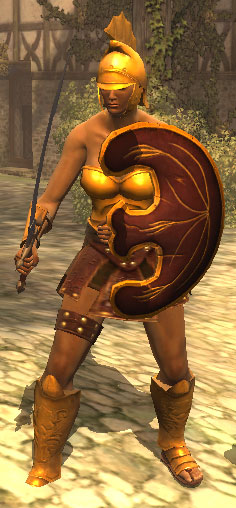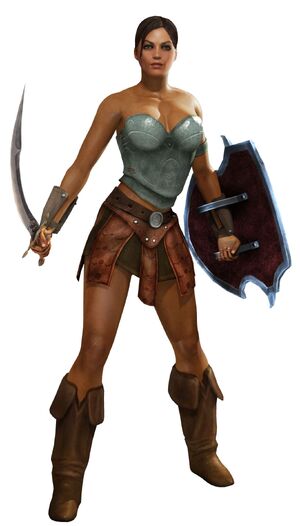 Rhulana the Amazon is a proficient close combat fighter who packs a heavy punch. She is also skilled with the bow. She is used to living in the wilderness and is an expert in plant and animal lore. Social skills are not her strong point.
At the start of the adventure you can find her at the inn "The Jagged Blade" in Avestrue. As so many travelers, she stranded in Avestrue on her way to Ferdok. But contrary to most of the others, Rhulana tries to pass the time here, and she decides to do this by hunting down a dangerous bear, of all things.
Later she will also get caught up in The Mactaleänata. There her friend Aydan commits treason against the Amazon sisterhood.
In Ardo's Residence you can find her in the kitchen.
Initial values
Edit
Attributes
Edit
Base Values
Edit
Advantages and Disadvantages
Edit
Combat Talents
Edit
Special Abilities
Edit
Initial equipment
Edit
Locations
Edit
Worth knowing
Edit
Community content is available under
CC-BY-SA
unless otherwise noted.